Smarter scale. Better results. A smart scale to help you stay on track.
Get a clearer picture of your health with easy to use Wi-Fi smart scale that measures weight, body fat percentage and BMI – all in one step.*
Get better results with smarter scales that automatically track weight, body fat, BMI and lean mass and show your trends over time.
Use your smartphone's Bluetooth connection to set up your scales, then Aria 2 automatically syncs your stats over Wi-Fi.
The most accurate Wi-Fi smart scale

Aria 2 brings together weight, body fat, BMI and more, so you can get a holistic view of your health.

Automatically track your weight trends

Simply step onto the scales and Aria 2 displays your weight stats on screen and automatically syncs them to the Fitbit app so you can track your progress.

See your body fat % right on the scales

Compare your weight stats with your body composition trends to see whether you're gaining muscle and burning fat – the key to sustainable change.

Know your BMI

BMI (Body Mass Index) is a measurement that uses height and weight to help determine if you are at a healthy weight for your age and gender.

Aria 2 calculates it for you based on your weight and profile information and sends the data to the Fitbit app.

Calculate your lean mass

Lean mass is the weight of everything in your body accept the fat. Knowing this number helps you determine if you are losing fat and gaining muscle. Aria 2 sends these stats straight to the Fitbit app.

To get more accurate stats, set your scales to the right mode – Regular or Lean.

See your progress over time

When Aria 2 syncs to your app, it converts your stats into easy-to-read graphs that help you see your long-term trends and learn if your hard work is paying off.
Weight Data and More
Track weight, body fat percentage, BMI (body mass index) and lean mass.
Charts and Graphs
See your trends and track progress in easy-to-read charts and graphs on the Fitbit dashboard.
Multiple Users
Recognises up to eight users while keeping individual results private.
Easy Smartphone Set-up
Set up your scales in minutes using your smartphone's Bluetooth and a Wi-Fi network.
Wireless Syncing
Sync stats wirelessly & automatically to computers and 200+ leading iOS, Android and Windows devices using your home Wi-Fi network.
Works With Fitbit App
See your progress over time and get the motivation to keep pushing towards your goals.
Tracker Compatible
Works with Fitbit watches and wristbands so you can get a better understanding of how your activity impacts your weight.
Sleek Design
Built with a polished glass surface, these scales makes a stylish addition to any home.
Stats that matter. Results that last.
Get set for success all in one step with Aria—a Wi-Fi Smart Scale that uses advanced technology to track weight, lean mass, body fat % and BMI, so you can see the numbers you need to take control of your fitness and get results that last.
WHY LEAN MASS & BODY FAT MATTERS
Lean mass & body fat percentages help you determine if you are burning fat and building muscle.
Lean mass is a measure of muscle, organs, bones and water. Body fat percentage is the portion of your body made up of fat cells.
Charts + Graphs
See your trends.
Take control.
Short-term fluctuations in weight don't give you a realistic picture of your health and fitness–It's the long term trends that matter. That's why Aria syncs with your Fitbit dashboard to display charts and graphs of your progress, so you can see the bigger picture and stay on track.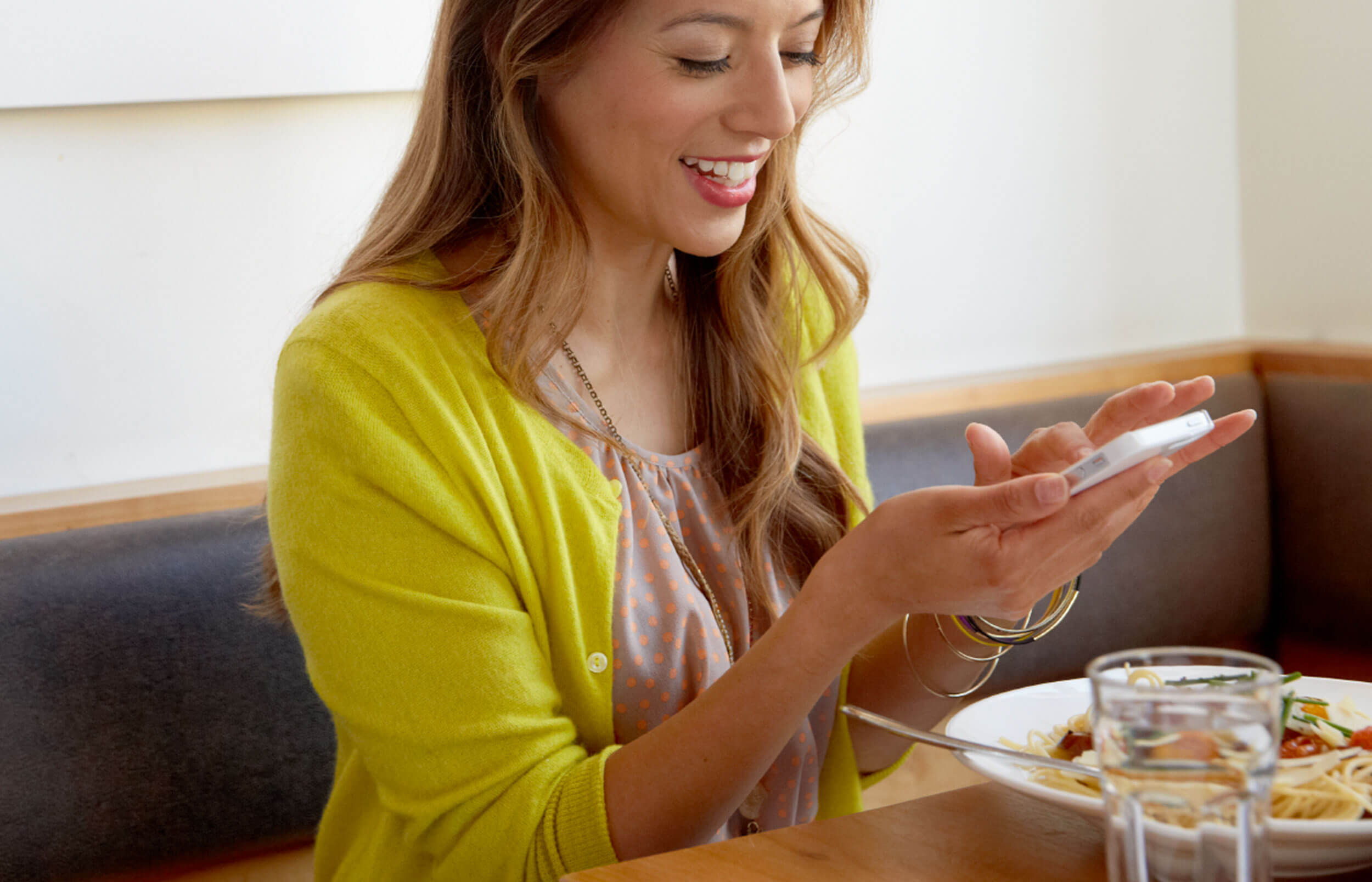 Wireless Syncing
Sync it all.
Stay on track.
Aria automatically and wirelessly syncs to your Fitbit dashboard using your home Wi-Fi network, so you can access your progress 24/7 without having to remember or record another number.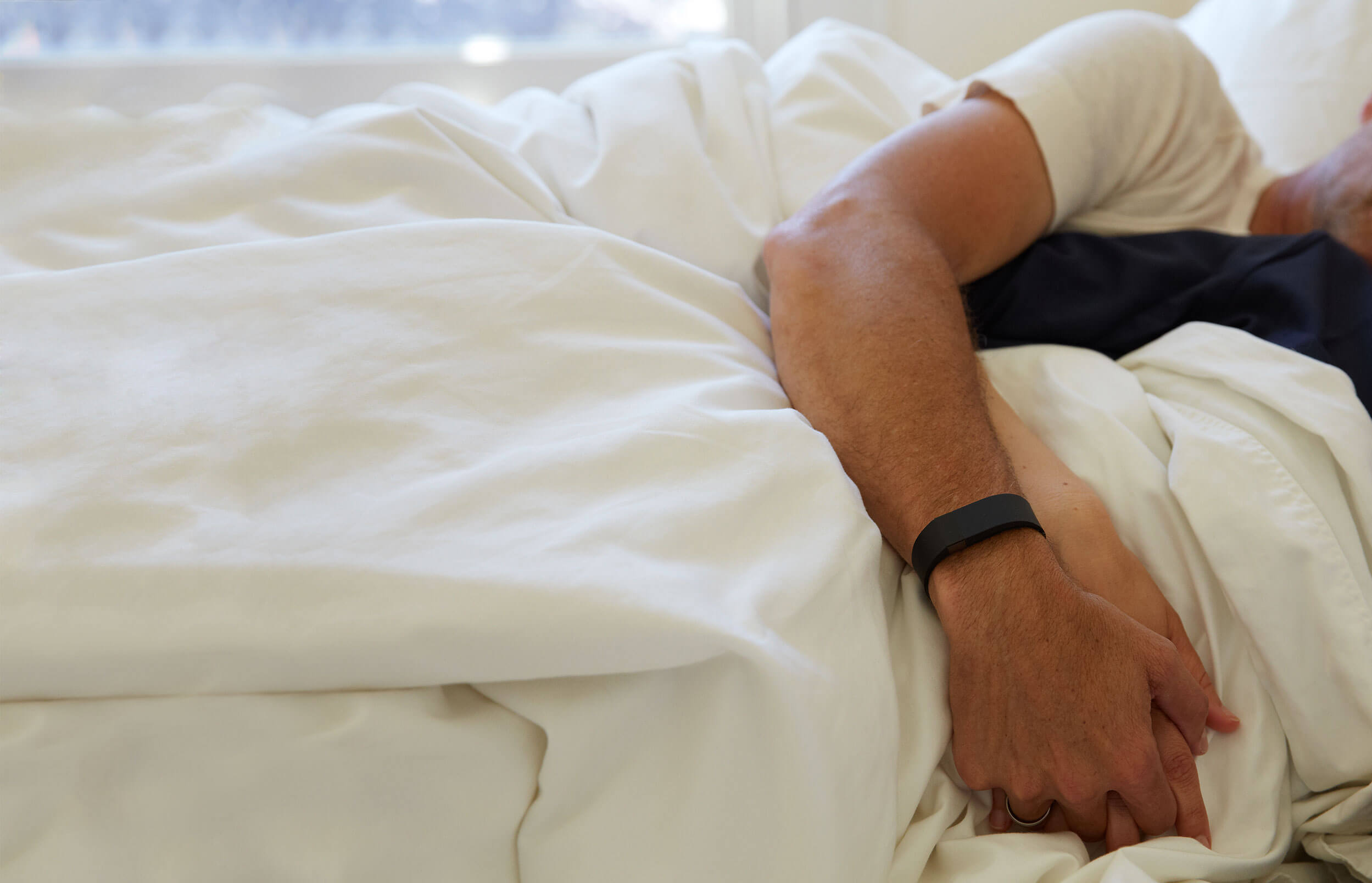 Multiple Users
A scale designed
to be shared.
Whenever you step on the scale, Aria recognizes who you are, displays your data, and sends your weight stats straight to your Fitbit account—keeping your results private. Plus, it recognizes up to eight individual users, so you can invite the whole family.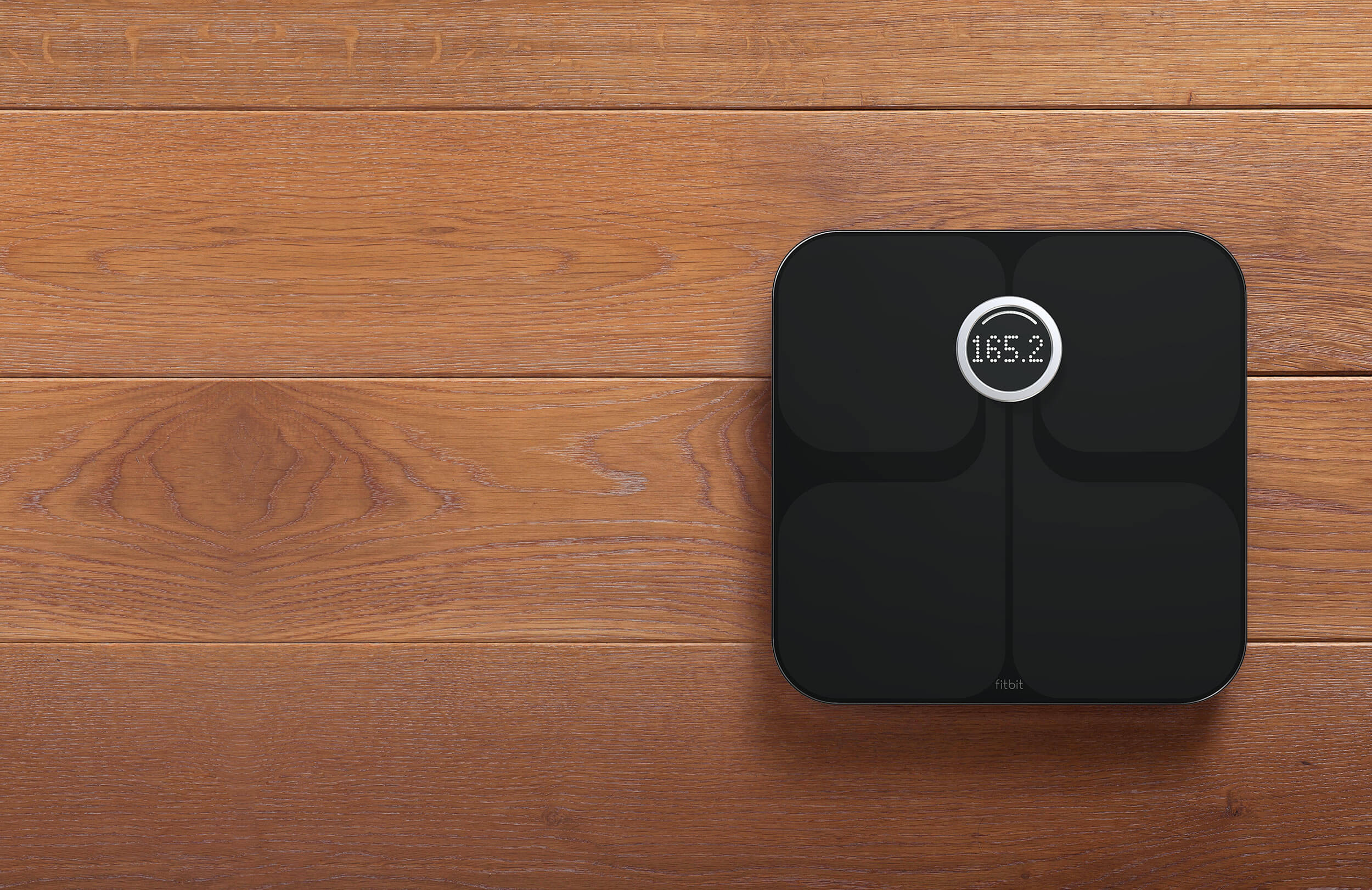 Sleek Design
Better information.
Better design.
Progress has never looked as good as it does on this high quality scale. Designed with a sleek, polished glass surface, Aria is one seriously sharp scale designed to look great in any home.